G. Michael Huffman
Sport Aviation Specialties, LLC
1512 Game Trail
Lawrenceville, GA 30044
770-548-1206



Copyright © 2005 - 2015
G. Michael Huffman
All rights reserved
Member of ASTM F37 Light-Sport Aircraft Committee

Member of Light Aircraft
Manufacturers Association

Disclaimer: FAA regulations, orders, policies, ASTM publications, and other documents are subject to change and interpretation. Any information on this site that pertains to those documents is for reference only. It is the responsibility of visitors to verify all such information with the FAA or ASTM.
Site optimized for 800 x 600 display
Double-Header Repairman Courses in Atlanta--First Weight-Shift Course
In June, 2006, we successfully completed two new events, including our first-ever double-header, with two courses conducted in the same city on back-to-back weekends. Second, we conducted our first weight-shift course.

Here's the small but enthusiastic group that attended the fixed-wing course on June 17-18 at the EAA Chapter 690 Hangar in Lawrenceville, GA. Hey, we even had Superman (does Superman really need a repairman rating???)!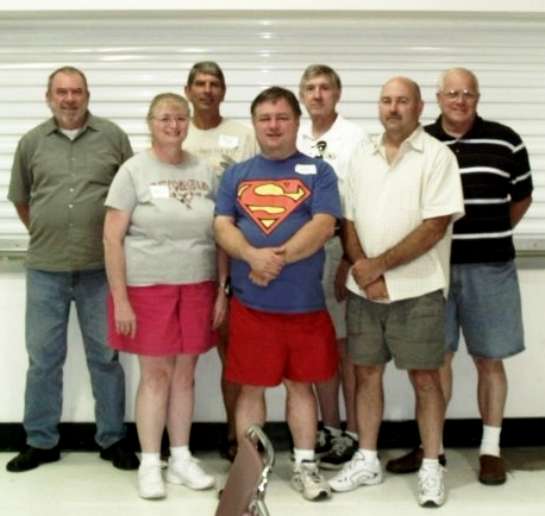 Front row-left to right: Nancy Masse, Chick Bartlett, & Neil Faunce
Back row- left to right: Ronnie Lindsey, Steve Allred, Lee Olson, & James Willis
The following weekend, June 24-25, saw our first-ever weight-shift course in Acworth, GA. Here's that group, made up largely from the Atlanta Trikers club.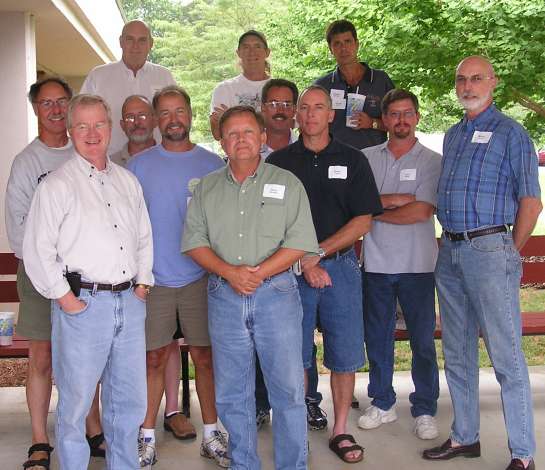 Front row, left to right: Merle King & Steve Sanders
Second row, left to right: Chuck Goodrum, Tim Hughes, Rober Stacy, & Bobby Greer
Third row, left to right: Larry Wallace, Keith Wood, & John Keith
Fourth row, left to right: Greg Kirby, Mike Theeke, & Tony Castillo