G. Michael Huffman
Sport Aviation Specialties, LLC
1512 Game Trail
Lawrenceville, GA 30044
770-548-1206



Copyright © 2005 - 2015
G. Michael Huffman
All rights reserved
Member of ASTM F37 Light-Sport Aircraft Committee

Member of Light Aircraft
Manufacturers Association

Disclaimer: FAA regulations, orders, policies, ASTM publications, and other documents are subject to change and interpretation. Any information on this site that pertains to those documents is for reference only. It is the responsibility of visitors to verify all such information with the FAA or ASTM.
Site optimized for 800 x 600 display
First Powered Parachute Repairman Course Completed at Beloit Airport, Beloit, WI!
The "guinea pig" group gets the first chance to try out our powered parachute course, which was held April 29-30, 2006.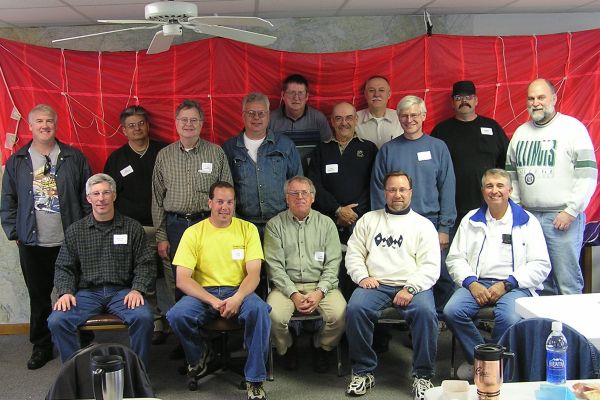 Front row-left to right: Rich Schmit, Chris Lord, Jim Sweeney, Larry Doan, Larry Devine
Second row- left to right:Tim Anderson, Ed Croft, Phil Woodworth, Jim Lein, Pete Fidler
Back row- left to right: Steve Whitcomb, Bob Fernandez, John Grabinski, Ray Peterson, Bob Dyche