G. Michael Huffman
Sport Aviation Specialties, LLC
1512 Game Trail
Lawrenceville, GA 30044
770-548-1206



Copyright © 2005 - 2015
G. Michael Huffman
All rights reserved
Member of ASTM F37 Light-Sport Aircraft Committee

Member of Light Aircraft
Manufacturers Association

Disclaimer: FAA regulations, orders, policies, ASTM publications, and other documents are subject to change and interpretation. Any information on this site that pertains to those documents is for reference only. It is the responsibility of visitors to verify all such information with the FAA or ASTM.
Site optimized for 800 x 600 display
Lee's Summit ELSA Repairman Course Completed!
Our second experimental light sport repairman course was held in Lee's Summit, MO on January 7-8, 2006, attended by 11 students. Everyone had a good time and learned a lot. All the students passed the final test and went home with a course completion certificate.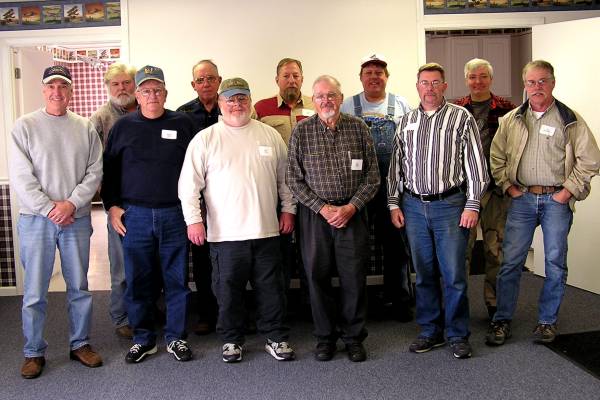 Left to right:Phil Mall, Ted McAnany, David Bura, Ron Vaughn, Tim Oliver, John Riley, Allan DeMint, John Dye, Jim Pilon,, Rett Iler, Les Schauffler
Rett Iler (left) and Ron Vaughn inspect safety wire examples.
David Bura receives his course completion certificate.