G. Michael Huffman
Sport Aviation Specialties, LLC
1512 Game Trail
Lawrenceville, GA 30044
770-548-1206



Copyright © 2005 - 2015
G. Michael Huffman
All rights reserved
Member of ASTM F37 Light-Sport Aircraft Committee

Member of Light Aircraft
Manufacturers Association

Disclaimer: FAA regulations, orders, policies, ASTM publications, and other documents are subject to change and interpretation. Any information on this site that pertains to those documents is for reference only. It is the responsibility of visitors to verify all such information with the FAA or ASTM.
Site optimized for 800 x 600 display
Third Lee's Summit ELSA Repairman Course Completed!
We conducted our third repairman course for fixed-wing airplanes at our home base, the EAA Chapter 91 hangar at Lee's Summit Municipal Airport on June 2-3, 2007. Many thanks to Larry Young, president of Chapter 91, for allowing us to use the chapter facilities.

Here are the attendees: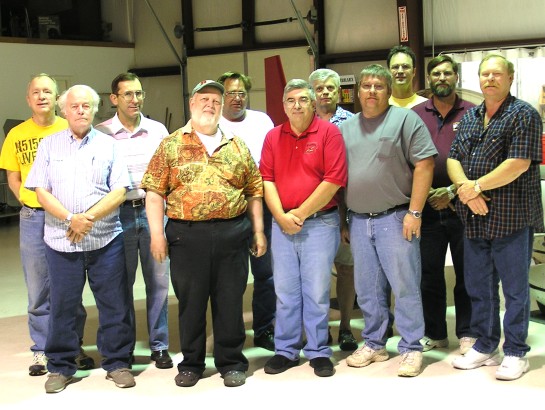 Back row, left to right: Mark Burns, Duncan Gravis, Bob Sessions, Ron Penrose, Terry Akins, & Randy Durbin

Front row, left to right: Paul Rodriquez, Sam Hutcheson, Mike Graber, Chuck Smith, and Sam Williams