G. Michael Huffman
Sport Aviation Specialties, LLC
1512 Game Trail
Lawrenceville, GA 30044
770-548-1206



Copyright © 2005 - 2015
G. Michael Huffman
All rights reserved
Member of ASTM F37 Light-Sport Aircraft Committee

Member of Light Aircraft
Manufacturers Association

Disclaimer: FAA regulations, orders, policies, ASTM publications, and other documents are subject to change and interpretation. Any information on this site that pertains to those documents is for reference only. It is the responsibility of visitors to verify all such information with the FAA or ASTM.
Site optimized for 800 x 600 display
Double-Header Repairman Courses in Maine
In August, 2006, we successfully completed another double-header, with courses conducted in Norridgewock, ME on back-to-back weekends.

It was great getting into the 70-80-degree temperatures in central Maine--a respite from the 100-degree heat in Kansas City Here's the group that attended the fixed-wing course on August 12-13.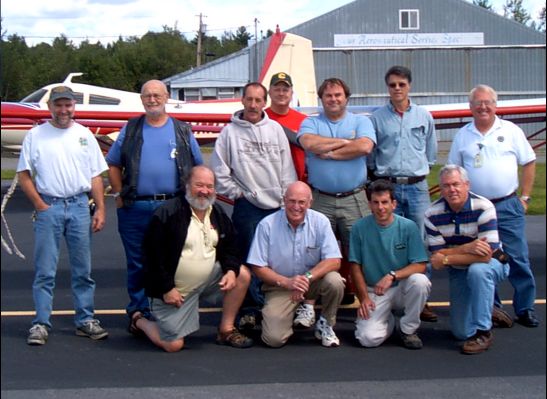 Front row-left to right: George Fortin, Al Yarberry,
Mark Boucher, Ben Brown
Back row- left to right: Eric Anderson, Victor Duphily Jr., Barry Allen, Scott Settlemire, Wilkes Harper, Wayne Reynolds, Edsel Ford- FAA Light-Sport Branch

On the following weekend, August 19-20, we held a weight-shift course in the same location. Here's that group.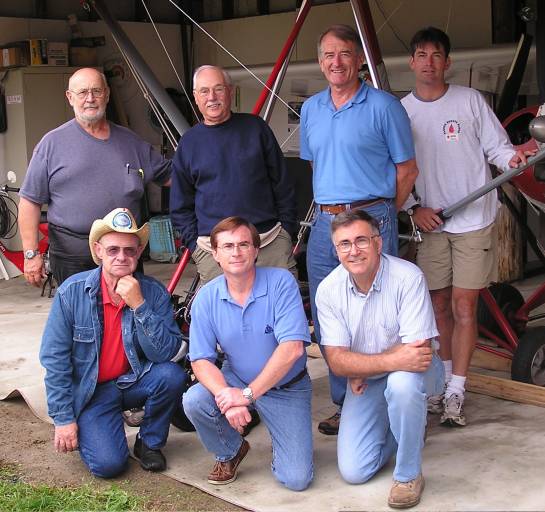 Front row, left to right: Peter Wallace, Craig McDonald, & Roland Roy
Second row, left to right: Victor Duphily Jr., Dave Kotek, Tim Sullivan, & Dennis Dobe