G. Michael Huffman
Sport Aviation Specialties, LLC
1512 Game Trail
Lawrenceville, GA 30044
770-548-1206



Copyright © 2005 - 2015
G. Michael Huffman
All rights reserved
Member of ASTM F37 Light-Sport Aircraft Committee

Member of Light Aircraft
Manufacturers Association

Disclaimer: FAA regulations, orders, policies, ASTM publications, and other documents are subject to change and interpretation. Any information on this site that pertains to those documents is for reference only. It is the responsibility of visitors to verify all such information with the FAA or ASTM.
Site optimized for 800 x 600 display
Back-to-Back Weight Shift Courses Completed at Cushing Field, Sheridan, IL
Michael Hudetz, co-owner of A&M Aerosports, Ltd, at Cushing Field near Chicago, hosted two of our weight-shift repairman courses on back-to-back weekends November 11-2 and November 18-19. both courses were completely full.

Here is the group that attended the first course.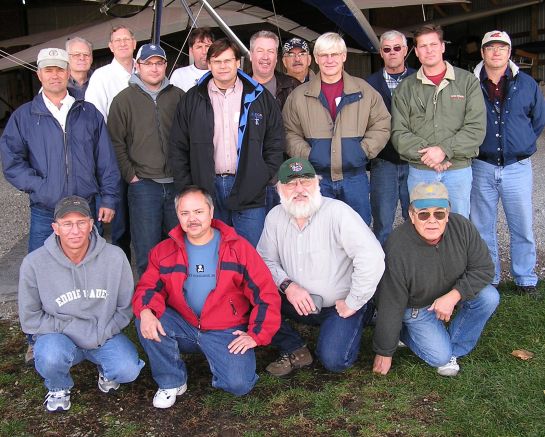 Back row, left to right: Tom Grimm, Pete Loeppert, Rod Knestper, Drew Peterson, Phil Woodworth, Jack Tayor, & Doug Thompson
Middle row, left to right: Ron Meyers, Chris Garding, Mike Hudetz, Jim Lein, & Rick Jacobson
Front row, left to right: Tim Tomljanovich, Tony Raback, Jim Vokac, & Dave Willis
This is the group that attended the November 18-19 course.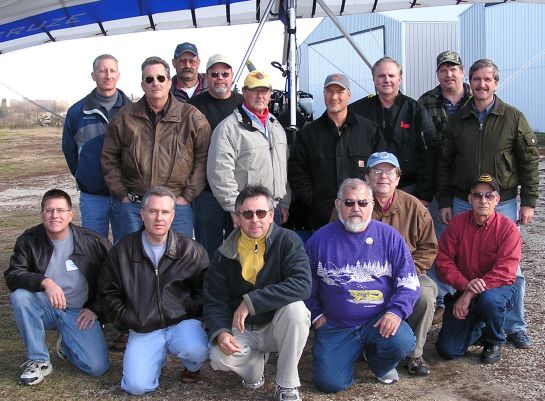 Back row, left to right: Allan Mays, Slim Lambert, & Steve Hendricks
Middle row, left to right: Bob Kowalski, Darryl Hedges, Mike Freelander, Darryl Hedges, Jeff McDonald, & Ricardo Viti
Front row, left to right: Ed Haas, Steve Mahoney, Ludwik Marchwicki, Jamie Kee, Don Moore, & Ron Passarella