G. Michael Huffman
Sport Aviation Specialties, LLC
1512 Game Trail
Lawrenceville, GA 30044
770-548-1206



Copyright © 2005 - 2015
G. Michael Huffman
All rights reserved
Member of ASTM F37 Light-Sport Aircraft Committee

Member of Light Aircraft
Manufacturers Association

Disclaimer: FAA regulations, orders, policies, ASTM publications, and other documents are subject to change and interpretation. Any information on this site that pertains to those documents is for reference only. It is the responsibility of visitors to verify all such information with the FAA or ASTM.
Site optimized for 800 x 600 display
EAA Chapter 32 Hosts PPC ELSA Repairman Course
Our third PPC course this month was held March 17-18, 2007 at the EAA Chapter 32 hangar at Smartt Field in St. Charles, MO. Despite blowing snow and cold temperatures, fifteen hardy souls turned out for the course. Many thanks to Brian Schnelle for helping to organize the course.

Here is the group that attended.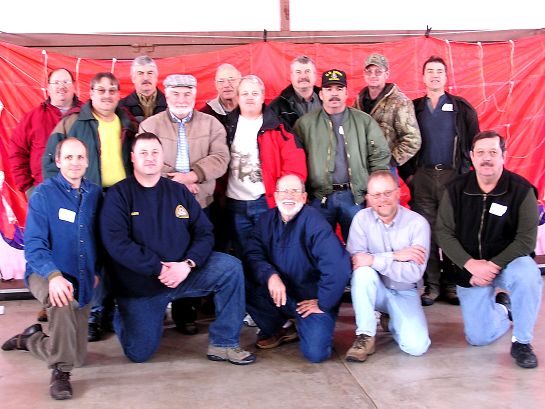 Back row, left to right: Robert Wilmoth, Cecil Barnes, Ken Purdy, Dave White, Dennis Howard, & Mike Stanczyk

Middle row, left to right: Bob Ackerman, Randy Pratt, Jim Heidbreder, & Eric Lindley

Front row, left to right: Troy Townsend, Brian Schnelle, Jeff McDonald, Alan Clare, & Hal Houston