G. Michael Huffman
Sport Aviation Specialties, LLC
1512 Game Trail
Lawrenceville, GA 30044
770-548-1206



Copyright © 2005 - 2015
G. Michael Huffman
All rights reserved
Member of ASTM F37 Light-Sport Aircraft Committee

Member of Light Aircraft
Manufacturers Association

Disclaimer: FAA regulations, orders, policies, ASTM publications, and other documents are subject to change and interpretation. Any information on this site that pertains to those documents is for reference only. It is the responsibility of visitors to verify all such information with the FAA or ASTM.
Site optimized for 800 x 600 display
Breezy Restoration/Rebuilding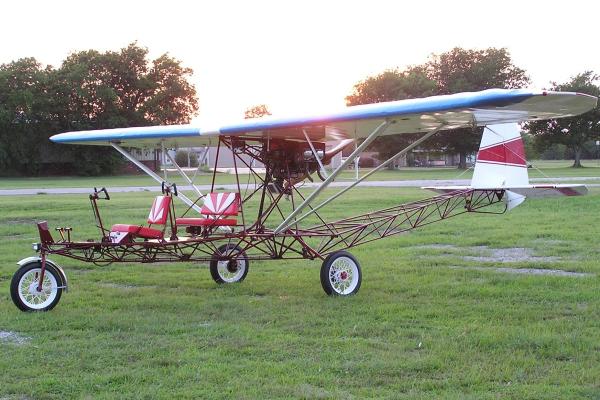 This Breezy was a standard fixture at Oklahoma-area aviation gatherings for over twenty years. However, it was heavily damaged in a crash. Mike Huffman rebuilt the aircraft in 2004, including building a new fuselage and installing new PA-12 wings. In the process, he designed and built a full set of dual controls for the rear seat passenger, including rudder pedals, throttles, and unique yoke-type control columns. Powered by a 150-hp Lycoming, the airplane has a phenomenal climb rate.