G. Michael Huffman
Sport Aviation Specialties, LLC
1512 Game Trail
Lawrenceville, GA 30044
770-548-1206



Copyright © 2005 - 2015
G. Michael Huffman
All rights reserved
Member of ASTM F37 Light-Sport Aircraft Committee

Member of Light Aircraft
Manufacturers Association

Disclaimer: FAA regulations, orders, policies, ASTM publications, and other documents are subject to change and interpretation. Any information on this site that pertains to those documents is for reference only. It is the responsibility of visitors to verify all such information with the FAA or ASTM.
Site optimized for 800 x 600 display
Quickie Q200 Amateur-Built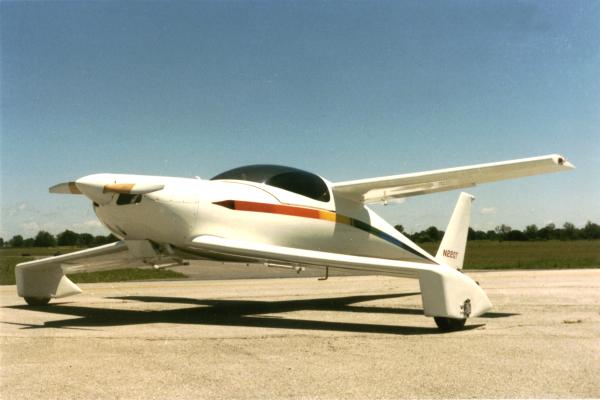 During the 1980s, Mike Huffman was a dealer for Quickie Aircraft Company. He built this Q-200 as his personal aircraft and demonstrator. It started life as a Q2, powered by a Revmaster VW-derivative engine and equipped with the original GU-airfoil canard, which was susceptible to loss of lift due to contamination of the leading edge with bugs or rain.

To solve the rain and bugs problem, Quickie Aircraft designed a new canard using a different airfoil. Huffman was involved in flight-testing the new canard design at the Mojave Airport. On successful completion of the flight tests, he retrofitted this airplane with the new canard and, at the same time, installed a Continental O-200 engine. His other innovations included the installation of Cleveland 5.00-5 wheels with individual toe brakes and the design/installation of cockpit-adjustable canard trim tabs ("sparrow strainers," as they were referred to) for pitch trim.

The resulting airplane cruised at 185 mph at 6-7 gph.